France baseball team
Publish } 16-08-2022
The French 18U baseball team is playing in the European Championship in Hluboká and Brno in the Czech Republic from August 13 to 20, 2022.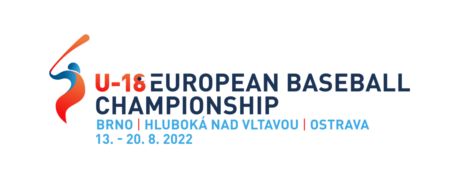 Below in the calendar you will find a list of athletes and how to watch the competition.
Format
The competition brings together 12 teams. In the first round, the teams are divided into two groups and compete in a round robin system. France is in Group A with Austria, Spain, Great Britain, Lithuania and the Netherlands. The top two teams from each group qualify for the 1/2 finals.
France draw and results
13 August 19:00: France 15-0 Great Britain / photo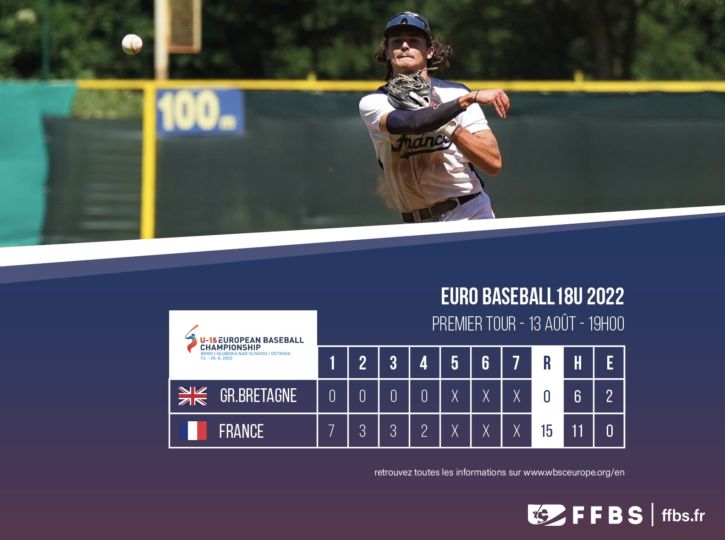 14 August at 15:00: Netherlands 8-4 France / photo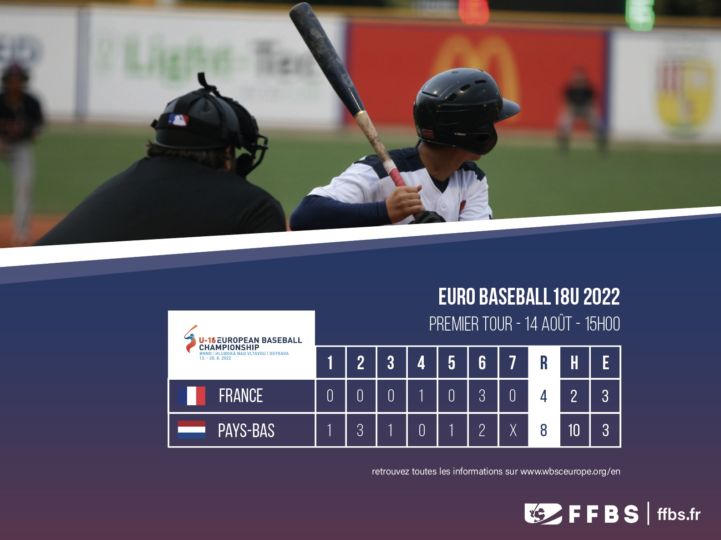 August 15 at 11 a.m.: France 10-0 Lithuania / photo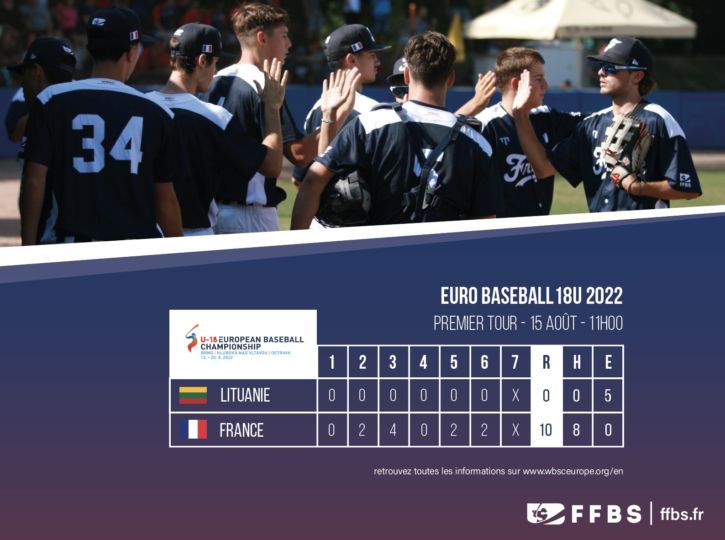 August 16 at 11 a.m.: France 10-7 Austria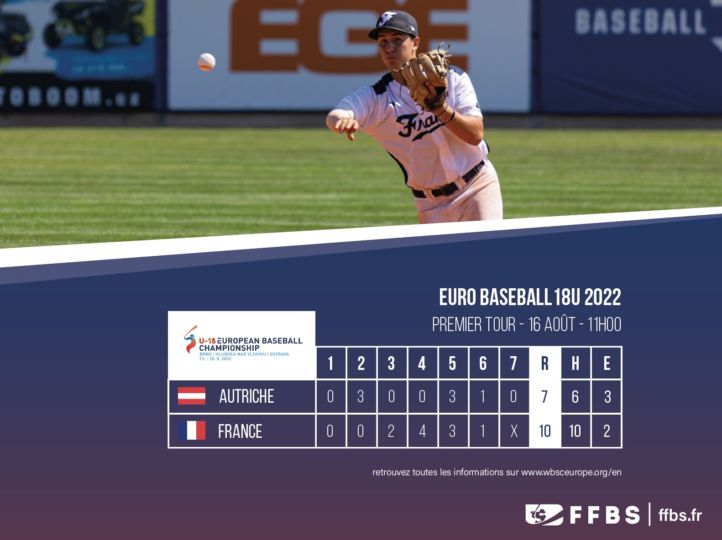 August 18 at 15:00: Spain versus France
Order
1- Netherlands 3v-0d
2- Spain 3v-0d
3- France 3v-1d
4- Great Britain 1v-2d
5- Austria 0v-4d
6- Lithuania 0v-3d
All information and links to live broadcasts and live evaluations can be found at www.wbsceurope.org.
Selection of France
You can find portraits of the athletes on the page of the French 18U baseball team.