Division 1 Baseball
Publish } 19-08-2022
After the first weekend of August 13th and 14th, when Rouen took a 2-0 advantage in the French Baseball Series, the final of the French Division 1 Baseball Championship, the series resumes on Saturday, August 20th, with Game 3 scheduled for 3:00 PM in Rouen. .
Savigny-sur-Orge will need to win to keep their chances of winning and force a possible Games 4 and 5 on Sunday.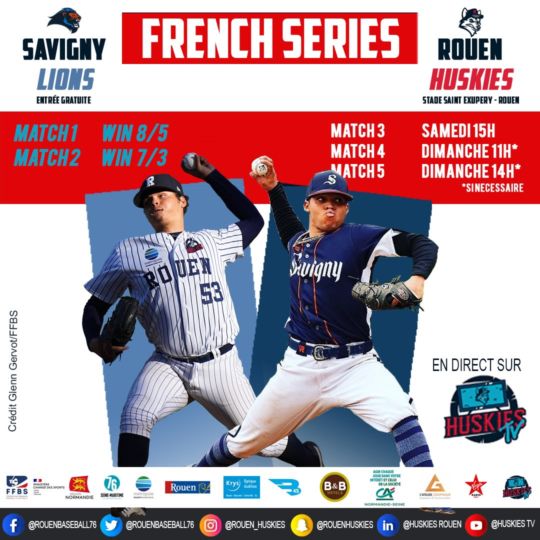 Rouen vs Savigny was the poster boy of the Challenge de France de Baseball won by Rouen this year and it is the first Division 1 baseball final since 2010 for Savigny-sur-Orge. The two clubs have met four times in the Baseball Division 1 finals to achieve as much success in Rouen.
Program/Results
The French Baseball Series is played in best-of-five games. Watch games live on the club's YouTube channel, Huskies TV.
1st match Saturday 13 August at 15:00: Rouen 8-5 Savigny-sur-Orge / photo
Rouennais quickly trailed 2-0, leveled in the fourth set and then held on in the fifth to force the retirement of Lions starter Gédéon Coste. The Lions scored three times in the top of the seventh inning to make it 6-5, but the Rouennais got out of the bases-loaded situation by turning a double play and adding two safety runs in the seventh and eighth innings. The win is for Rouen's left-handed starter, Yaferson Gomez.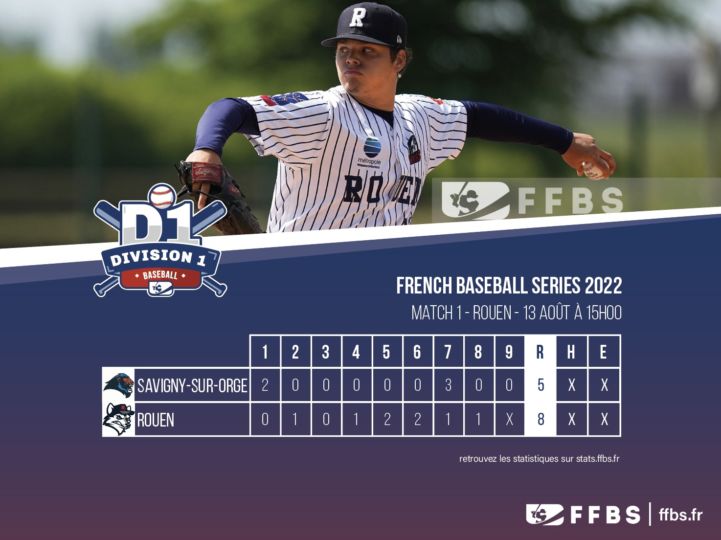 2nd match Sunday August 14 at 2:00 p.m.: Rouen 7-3 Savigny-sur-Orge / photo
Despite trailing 3-0 going into the seventh inning, Rouennais eventually took Ile-de-France starter José Guzman with the tying run before taking advantage of Alexis Parades in the bottom of the eighth. For Rouen, it was Quentin Moulin who started the game before being replaced by Esteban Prioul.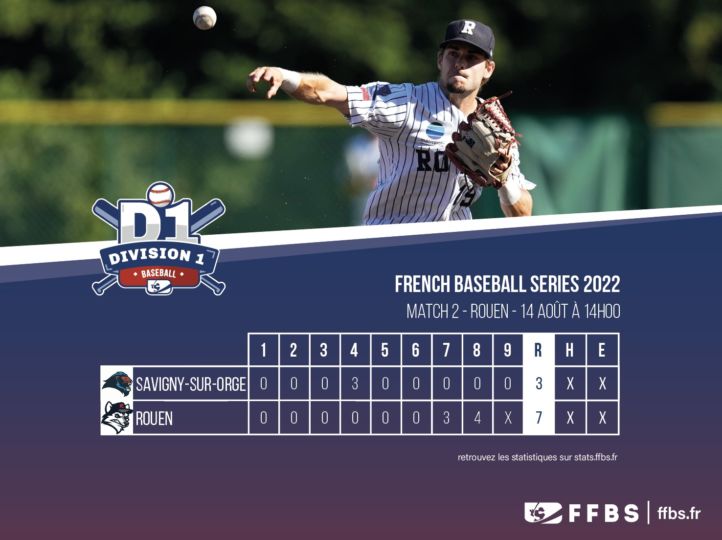 Match 3 Saturday 20 August at 15:00: Savigny-sur-Orge vs Rouen
4* match Sunday 21 August at 11:00: Savigny-sur-Orge vs Rouen
Match 5 * Sunday 21 August at 14:00: Savigny-sur-Orge vs Rouen
* If needed
The end table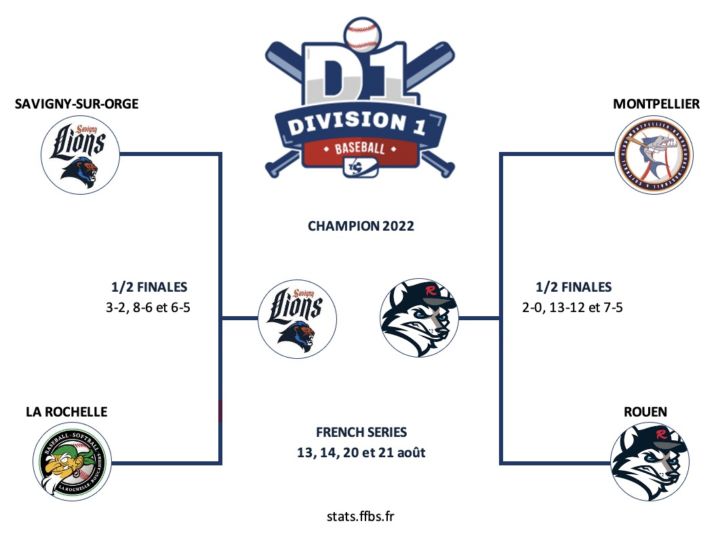 All links to watch matches, results, ratings and statistics can be found at stats.ffbs.fr.
Regular season standings