French baseball team
Publish } 04-08-2022
The French women's baseball team lost to the Czech Republic on the second day of the Euros on Thursday, August 4, 2022, in Montpellier.
The Bleues took a quick lead, came back to score, but ended up losing 11-9.
With the Netherlands' win over Great Britain, all teams are now even on a win-loss basis and the winners of Friday's final group games will qualify for Saturday's final.
France take on Great Britain at 17:00, with live coverage and live scoring to follow.
Calendar
The competition takes place in a round robin format followed by a final.
Wednesday, August 3 at 5 p.m.: France 6-5 Netherlands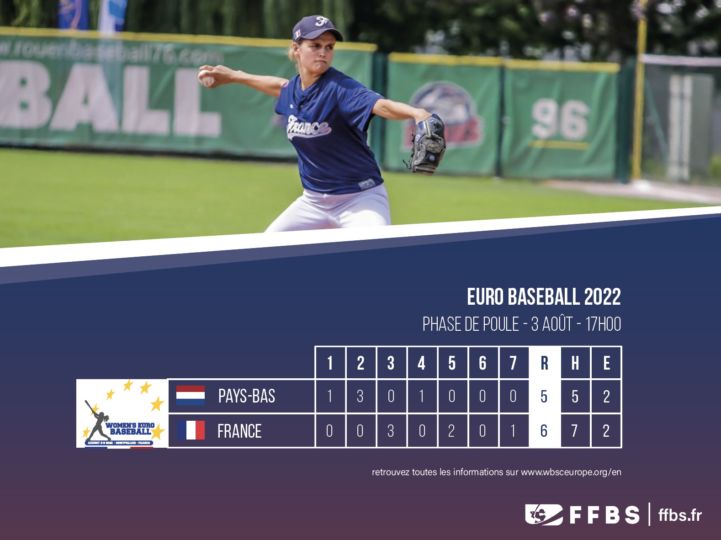 Thursday, August 4 at 5 p.m.: CR 11.-9. France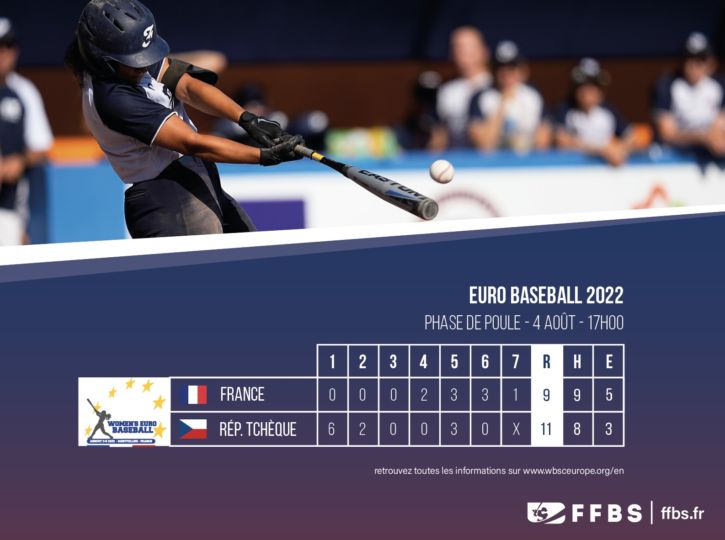 Friday 5 August at 17:00: France v Great Britain
Saturday, August 6 at 1 p.m.: final
Order
1- France 1v-1d
2- Great Britain 1v-1d
3- Netherlands 1v-1d
4- Czech Republic 1v-1d
The complete schedule can be found at www.wbsceurope.org.
Support the French women's baseball team
The collective's budget amounts to 20,000 euros divided between the following items: equipment, detection and preparation courses, supervision and participation in the competition. The Federation calls for your generosity to co-finance the project (25% of the total budget) and to enable the national team to prepare for the competition in the best possible conditions and achieve their goal of qualifying for the World Cup.
We remind you that the French Baseball and Softball Federation is delegated by the Ministry responsible for sport and is an organization of general interest. Your donations entitle you to a 66% income tax deduction on the amount paid within the limit of 20% of taxable income. For example, a donation of €50 entitles you to a tax reduction of €33, a donation of €100 to a reduction of €66, etc.
Thank you all for your support!
Selection of France